I offically started this company in January of 2020. I had always dabbled with lettering but when I was diagnosed with MS in 2011, I found myself really just falling in love with the art of lettering and snark has ALWAYS helped me cope with life - I remember people talking about my 'sassy pants' even when I was a little girl, so the marriage of these 2 things as I look back really isn't that huge of a surprise. 
Basically, I made a few cards for people because I couldn't find what I wanted at the store. I couldn't find anything that sounded like ME - all I could find were those lame ass LONG wordy cards like my grandma used to give me (and while I know she meant EVERY word of it), if you ever get a card from me it's going to say something stupid or funny or snarky because I've only been serious like 3 days in my entire life.All of this because snark with a little love sprinkled in is how I do life. It's my entire mode of operation.
Most of the Shemazing Designs paper products are printed in-house (and by in-house, I LITERALLY mean IN MY HOUSE).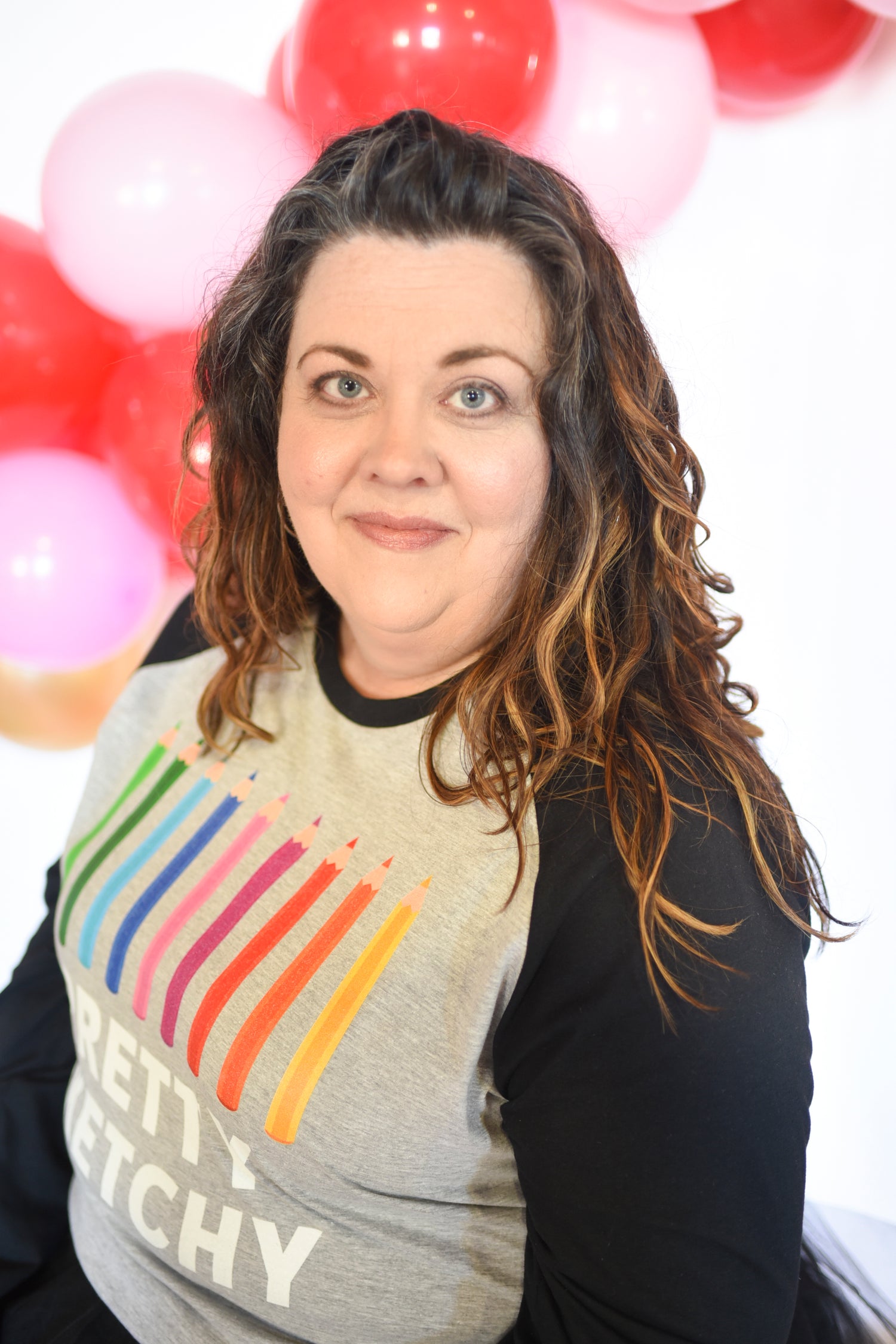 SHEENA MAYS
Sheena is the artist and face behind Shemazing Designs. She loves color and laughing. Sheena has an obsession with coffee mugs and Hello Kitty. She is a self-admitted stationery hoarder (especially markers and pens), and a recovering Type A. She loves Mexican, rap and hip/hop and she refuses to live without Honeyrun Farms Sugar Cookie lip balm.